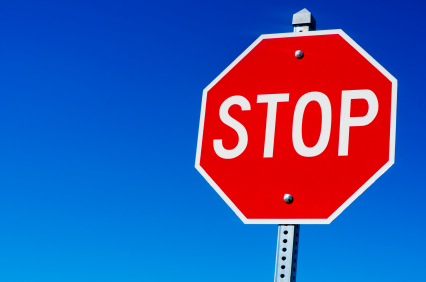 The best way to avoid an accident is to stop fast. Stop before you hit someone or before someone hits you. The best way to stop fast is to be aware of your surroundings. That means pay close attention to the road and everything on it and near it, especially signs. No cell phones – even the ones attached to your ear – no maps spread on the next seat, no shaving, no applying makeup.
Research has shown that just talking on the phone while driving is more dangerous than three beers, even if you don't hold it in your hand. It's different than listening to the radio or chatting with other people in the car, researchers found. It requires more intense concentration at the expense of your attention to the road. Fractions of a second count on the road. Talking on the phone, like alcohol, adds considerably to your reaction time, according to the study.
There are other more obvious things to remember. Keeping your bakes in good repair, for one. Obeying the speed limit is another. Most important, maintain enough space between your car and the one in front to ensure you can stop in time. This last point is almost universally ignored, particularly on city through-ways where tailgating is now common practice. Be the exception to this dangerous new rule.
Finally, remember to stop twice when leaving a parking lot. First stop at the sidewalk crossing the lot exit, look for pedestrians, then stop again at the road and look for cars. You may save a life and avoid a lawsuit.
If you want to learn to drive safely or the new driver in your family, check out our driving school Derek Brown's Driving Academy.