DEREK BROWN

'S ACADEMY OF DRIVING PROUDLY

ANNOUCE

S

THE ARRIVAL OF THEIR NEW

EST

BABY – THE KENWORTH T800

Derek Brown's Academy of Driving Proudly Announces the Arrival of Their Newest Baby – the Kenworth T800
CALGARY, January 26, 2015 – Derek Brown's Academy of Driving now boasts an impressive fleet of 6 transport trucks for trucking students to learn with – one of the largest such fleets in Southern Alberta.
With many Canadians looking to expand their skillsets in order to adapt to the changing economy, Derek Brown's Academy of Driving has seen an increase in the number of students transitioning to a career in the trucking transport industry. As a result, they have expanded their fleet of trucks to meet growing demand and the influx of trucking students.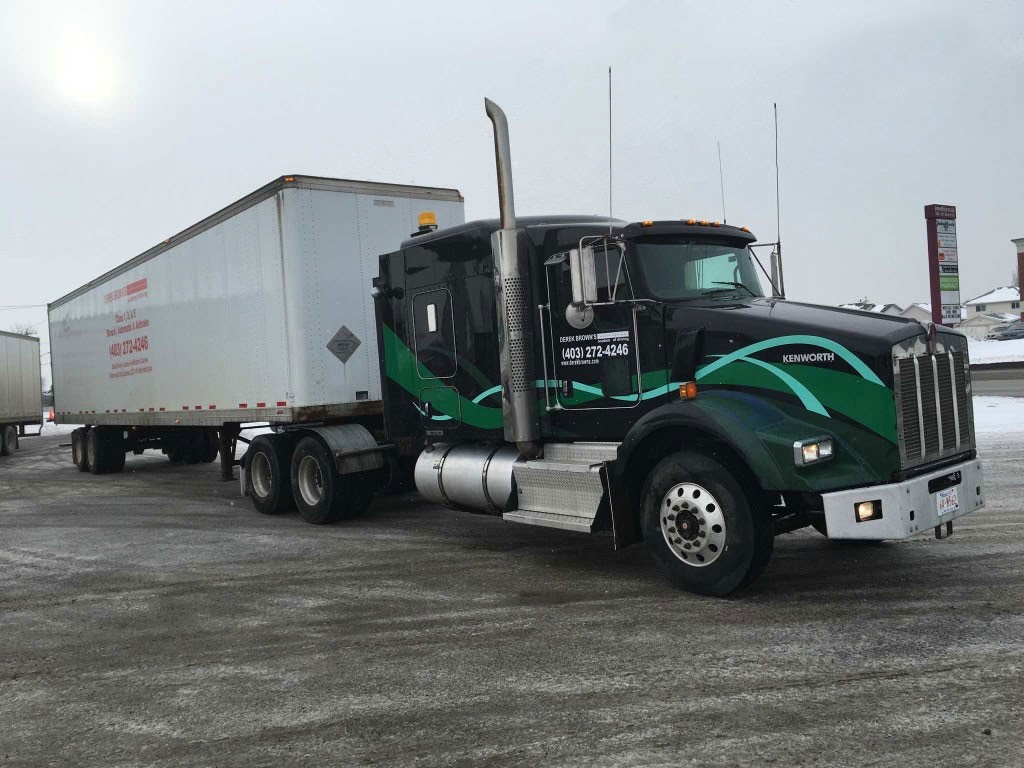 The addition of the 2012 Kenworth T800 allows students to get practical, hands-on experience driving a rugged workhorse with huge hauling capacity as they work to obtain their class 1 and/or class 3 licenses and air brake certificates. This, combined with Derek Brown's friendly, knowledgeable instructors and comprehensive courses, gives Derek Brown's Academy of Driving a clear advantage over other driving schools while offering its students top-quality instruction at truly affordable prices.
Visit https://www.bestcalgarydrivingschool.com/truckdrivingschool for more information. https://www.bestcalgarydrivingschool.com
SOURCE: Derek Brown's Academy of Driving
Image with Caption: "Derek Brown's Academy of Driving Proudly Announces the Arrival of Their Newest Baby – the Kenworth T800" (Derek Brown's Academy of Driving)
For further information: Karen Watterson, info@derekbrown.ca, 403-272-4246