Press Release
January, 2016
Press Release – Derek Brown's Academy of Driving announces the newest truck for our truck driving school.
Read the press release here: Press Release – January 2016
Teen Fest Calgary
Sept 5 – 2015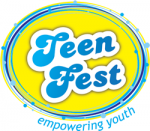 Teen Fest Calgary – Derek Brown's Driving Academy is please to have a booth in this year's Teen Fest located in Calgary at Princess Island Park on Saturday, September 26th. 1:pm – 5:00pm.  Be sure to drop by and try out our driving simulator and learn how new driver's can save money on insurance by attending our class 5 driver's ed course.  Click here to view more information on  Teen Fest.
Looking for a Truck Driving Career?
June 20 – 2015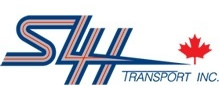 SLH is looking for good potential drivers. We understand it is hard as a new driver to get started in an industry where experience somewhat dictates if you are qualified for the job.
If you are eager to learn and be mentored by an experienced professional driver, willing to work hard and gain some valuable experience, please call Derek Brown's Academy of Driving at (403)272-4246 or email: slhrecuiting@slh.ca
Subject: mentorship program
Our Calgary Driving School is Growing!
May 5 – 2015
Our classrooms for beginning drivers and drivers needing upgrading or demerit reduction are almost full. We still have a few openings but space is limited.  Also we have a couple of openings for in car instruction.
Also we are proud to announce the addition of new trucks for our truck driving school.  We have four trucks now for Class 1 and Class 3 instruction so if you need in truck training using either a single truck or a truck and trailer we have them for you.  We also have highly-experienced and friendly instructors to help you pass the exams and drive safely and expertly in your career as a truck driver.