Derek Brown's Academy of Driving has a Q Endorsement Course for Air Brake Instruction.
 Q Endorsement Course:
To obtain an Q air brake endorsement on your license, you must first complete an air brake training course.
This course is designed to provide the truck driver trainee with the best practices, theory, and hands-on training required for the air brake endorsement. Truck driving students successfully completing this course will receive a certificate to qualify them to enter the registry test. They then will have the Q endorsement on their Alberta Drivers License.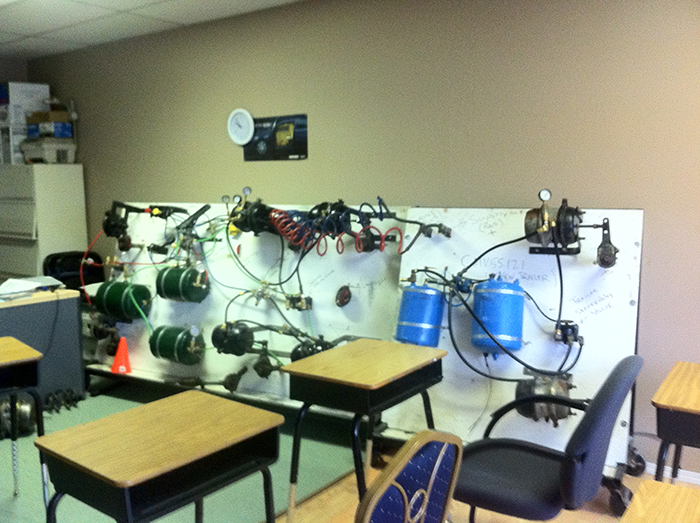 Other Truck Driving Tests:
We'll prepare you for all necessary tests. We have several courses for truck driving instruction. See below.
Call (403) 272-4246 for more information.
Truck Driving Courses:
| | | |
| --- | --- | --- |
| Air Brake | Air Brake Instruction (Q Endorsement) Eight hours of Classroom Instruction. | Truck |
| Class 1 | Fourteen Hours In-Truck Training, including Air Brake, Two Hours Driving Simulator | Truck |
| Class 3 | Twelve Hours In- Truck Training, including Air Brake, Two Hours Driving Simulator | Truck |